17 Amazing Stocking Stuffer Ideas For Stoners

Benji's 17 Favorite Stoner Stocking Stuffers This Holiday Season 2022
Best Stoner Gift Guide For The Holidays 2022
Giving gifts is probably my favorite thing to do. So this holiday season I decided to create my own Gift Guide. I've poured my heart and soul into creating this guide.  The products I'm recommending in this guide are products that I use every day. A few of these products can be purchased on my website but most of the other products can be purchased on amazon. I've left a link along with my review of the product. I'm by no means a "Product Reviewer" I'm just a guy in the cannabis industry who wanted to create a holiday guide for the people. I hope you enjoy it. 

Happy Holidays Tree Family,
Benji
    Toker Poker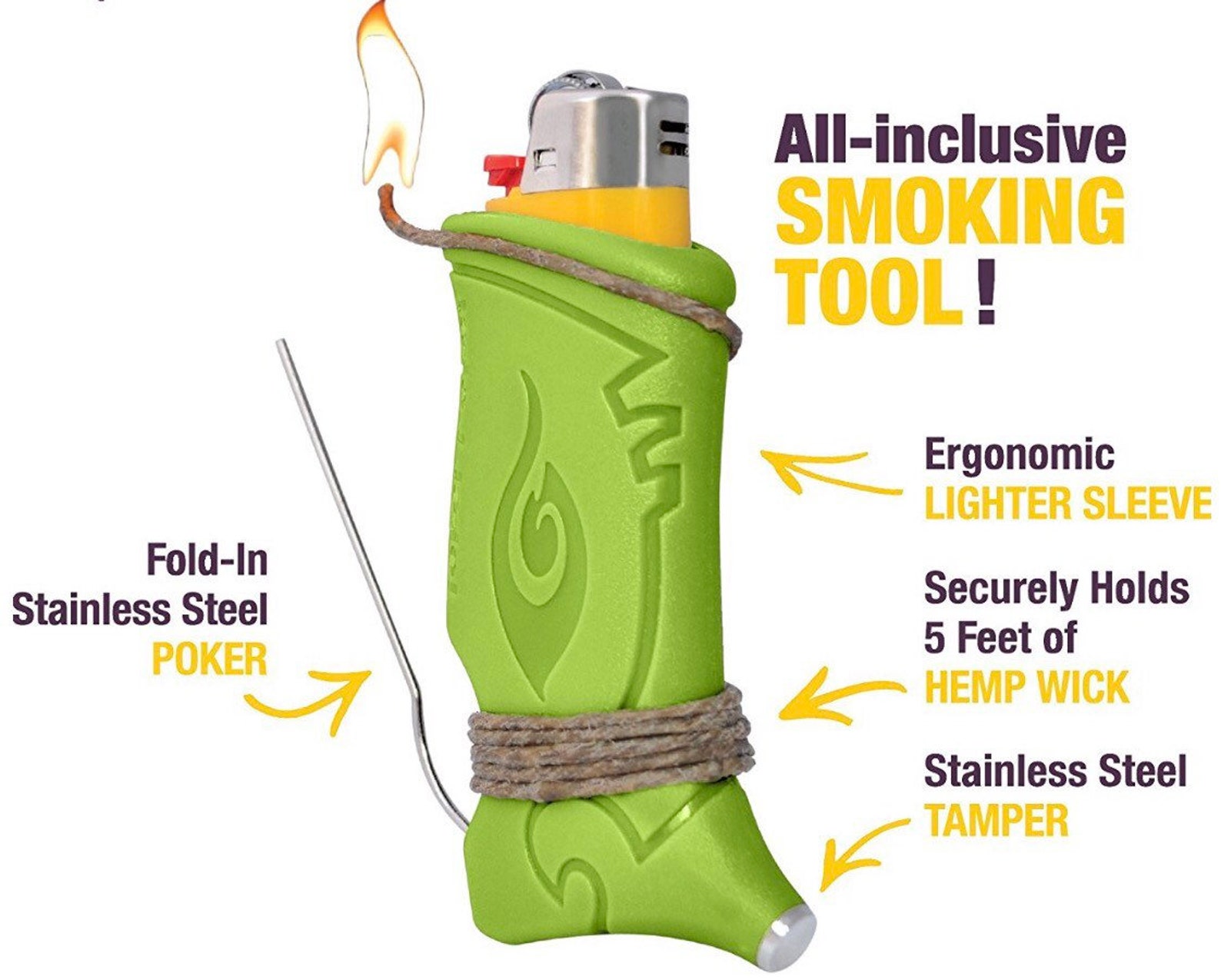 "Simply the most useful smoking accessory in existence" 
Every time I leave home without my Toker poker I'm all pissed off at myself.  This thing is so handy. Make sure you order a few, someone's bound to BIC this lighter and the very useful holder. You can get these in styles that hold BIC lighters or Clipper style lighters. 
Click here to grab it on Amazon 
     Hitoki Laser Water Bong 
This is probably the coolest bong I have ever owned, Something about saying, "Ay, bro lets go hit my laser bong." it always gets a reaction. The bowl piece, inside of this bong, reminds me of the 3/8" socket we used to push threw a melted cap off a 2 liter bottle when making our gravs back in the day. Nonetheless there is something to say about igniting your flower without the use of any accelerant. This laser beam catches the flower nicely, and it's your job to use the hose to keep the fire going. Think of lighting weed with a magnifying glass. Upon exhaling a hit from this laser bong ,I am greeted with a full flavor of terpenes, just like I was smoking out of a glass piece for the first time, only somehow a little bit smoother. The Hitoki is by far the coolest smoking experience I've ever had with flower, however it was neck and neck for this spot with the Studenglass that I've reviewed below. The reason that I like the Hitoki better is it's more suitable for personal use.  I can't really take my Studenglass with me easily without a bunch of disassembly and possible breakage.
      Studenglass Gravity Bong 
This is a must have if you are going to get big parties of people stoned. This would be a must have at every frat house at the college I went to. Be warned the smoke is harsh and this fine people of smoking excellence can put a dent in your stash as the bowl piece will easily hold 1.75 to 2 grams, and the larger bowl piece will hold 3.5 with ease.  The quality of the product is good it's heavy and sturdy. It's also very simple to use and they give you a ton on pipe cleaners in the box when you order. I've also seen people hook e-rigs up to them and I'm excited to experiment with the GPEN attached to the Studenglass. 
     Puffco Proxy
"Where we going baby?" Seriously I take this little thing everywhere with me. It uses the same C charger as my phone so no extra charger required. The thing I like the most is the case has spots to carry 2 grams concentrate containers, and has a little dab tool that is perfect.
I find that I get the best taste on smaller dabs on the blue setting, but if I'm seshing with friends and using more dabs I always use the green, or red setting. I don't really recommend white unless your trying to blow Koala Puffs clouds out of this thing.  Speaking of Koala that brings us to the next amazing Idea.
Koala Puffs December Box
This box come equipped with a MJ Arsenal water bong and a ton of other smoking cool December themed smoking accessories. Koala always has the coolest boxes so If you like the idea of a monthly box subscription make sure to check that out. 
Check out Koala Puffs subscription box here. 
Wakit Herb Grinder
What...you still grind by hand bro, seriously?  This grinder grinds your herb using keychain beads. When I first saw this grinder I thought, Ahh this is just a rip off of a coffee grinder. I could talk about how amazing this grinder is and how it just gets your flower to the perfect consistency,  but this video of it being used in action just makes things a lot more simple.
Wakit RollBotz
You smoking cones brah? Without a RollBotz. Thats insane. 
The well engineered piece of cannabis genius not only grinds your weed for you but it also fills your cone. Yes thats right I said it. THIS THING GRINDS YOUR WEED AND FILLS YOUR CONES. And since we don't think the picture does it much justice here is a video of it in action. 

Seriously, time is your most valuable asset and I'd rather being my time getting high and being high. Plus no mess while rolling in places like plane trains and automobiles... Just Kidding! (or am I) 
Kandy Boy THC Gummies (Ships To All 50 States) 
Are you one of those people who say "I don't do Delta 9" or "I don't do the deltas" if you are listen up because if you google "What kinds of THC is in weed?" you will find that Delta 9 THC is the main psychoactive cannabinoid in weed. And due to a weight loophole Kandy Boy has real THC gummies that are 15mg and still compliant with federal guidelines. All our of product are lab tested for potency, heavy metals, solvents, pesticides, and microbes.
Blazy Susan Ashtray w/ Poker
Sick of getting up to beat that bowl out in the kitchen sink. Maybe you've crack one to many of pieces smacking your lighter against it, or maybe your sick of using forks, paperclips, and keys to get the ash out of our bowl.


All your problems are solved here with the Blazy Susan ashtray with poker. Simply push your bowl on the pointed end of this ashtrah and release all that trash to the abyss. This product cleans up easy and is one of my favorites because you can bring this thing anywhere and not have to worry about it breaking. 
Click here to grab it on Amazon only $9.99
Blazy Susan Dab Accessory Holder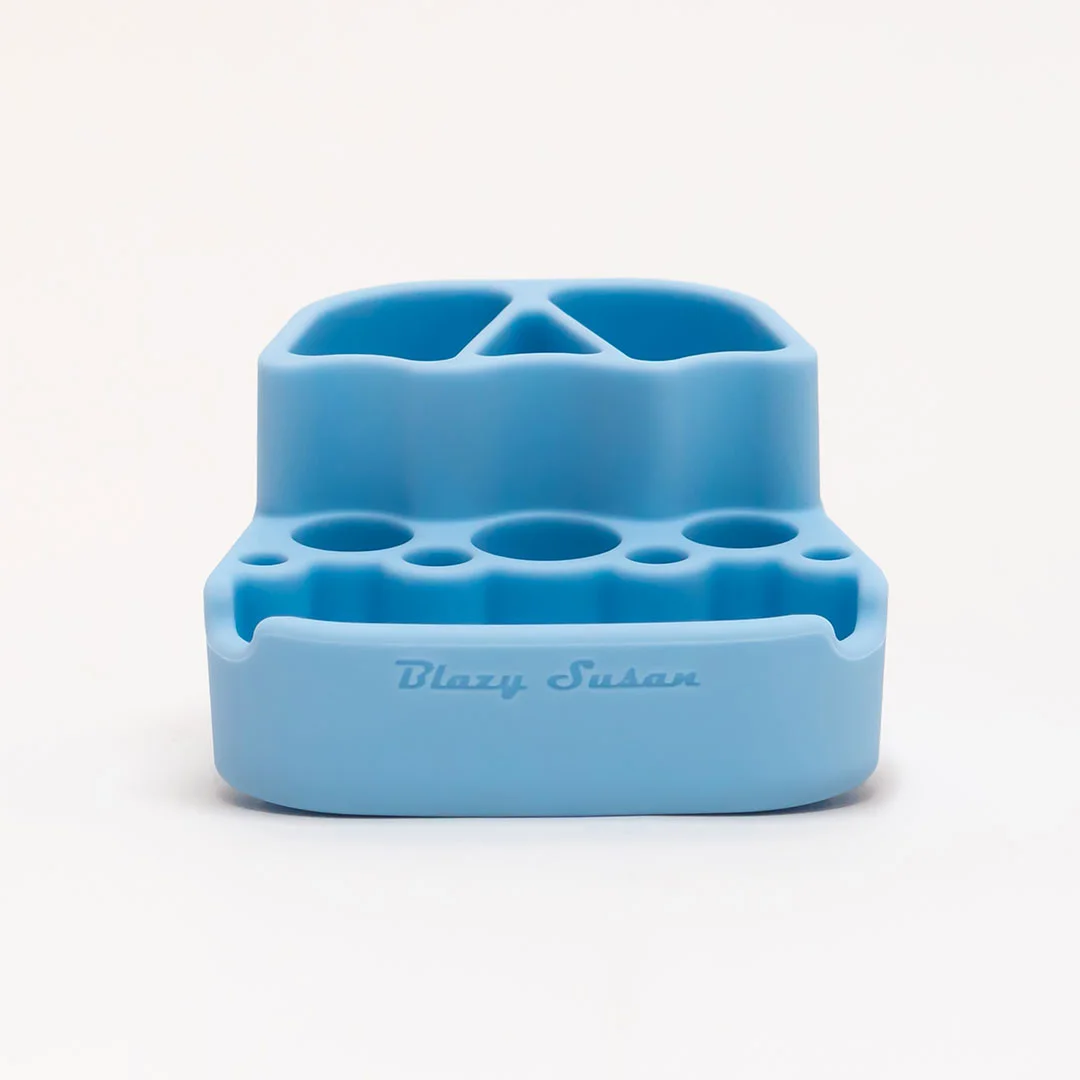 Keeping those huge bulky cases your bangers come in, would take up way too much space. Thank god Blazy Susans Dab station which is completely dishwasher safe. I've never thrown mine in the dishwasher, just wash it by hand. It's really helpful when you wanna use a piece to take a hit out of and go to set it somewhere and have nowhere to set your banger or your bowl, this also holds your dab beads and terp pearls very nicely.
Snoop Dogg Edibles Cookbook
The OG himself throwing out some of the best recipes I've seen since martha had to do a couple years in the feds. Seriously, looking at the pictures inside this book is enough to make me get off my stoned ass go to the store and grab every single ingredient 
My favorite is the Chicken & Waffles. 
Let me know in the comments what yours are.
Click here to grab this book on amazon. 
Kandy Boy Puffer Jacket
This jacket reminds me exactly of the nano puff jacket from Patagonia. It also packs inside itself for easy carrying. I really like this because it's very warm, lightweight, and doesn't take up much room in my suitcase. This isn't a coat you would want to wear indoors at all you will get very hot in it inside. 
Raw Cones - 
Shout out to my homie Josh Kessler for running one of the coolest weed brands on the face of the earth. Support the stoner community like he does and drop a pack of Raw papers or cones in someones stocking this holiday. 
If you enjoyed this post and would like to connect more and follow me wherever I go make sure to subscribe Youtube Channel, Twitch, Instagram, Snapchat, 
Click here to grab raw cones and other dope raw products on amazon. 
---